Browse Journals and Peer-Reviewed Series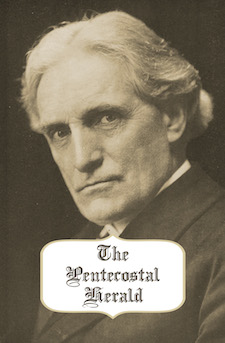 ISSN 2375-6330
The Asbury Journal publishes scholarly essays and book reviews written from a Wesleyan perspective. The Journal's authors and audience reflect the global reality of the Christian church, the holistic nature of Wesleyan thought, and the importance of both theory and practice in addressing the current issues of the day. Authors include Wesleyan scholars, scholars of Wesleyanism/Methodism, and scholars writing on issues of theological and theological education importance.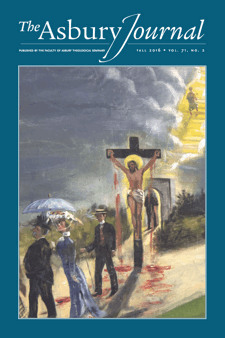 ISSN 2372-0727
The Journal of Inductive Biblical Studies intends to promote the hermeneutical approach to the study of the Scriptures generally known as Inductive Biblical Studies. By Inductive Biblical Study (IBS) we mean the hermeneutical movement initiated by William Rainey Harper and Wilbert Webster White that was embodied in the curriculum of The Biblical Seminary in New York founded in 1900. This approach had precursors in the history of interpretation and has since the beginning of the twentieth-century enjoyed widespread dissemination, being taught at such institutions as Princeton Theological Seminary, Columbia Theological Seminary, Union Theological Seminary in Virginia, Fuller Theological Seminary, Associated Mennonite Biblical Seminaries, Azusa Pacific University, and Asbury Theological Seminary, as well as hundreds of other institutions and organizations around the world. For more detailed description of IBS, see Bauer and Traina, Inductive Bible Study: A Comprehensive Guide to the Practice of Hermeneutics (Grand Rapids: Baker, 2011) and the IBS website at http://www.inductivebiblicalstudy.com/.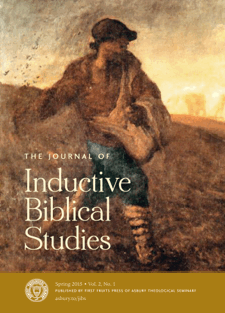 Kentucky Teacher Education Journal
The purpose of the Kentucky Teacher Education Journal (KTEJ) is to provide a forum for the dissemination of original research, critical issues, information and ideas concerning teacher preparation to advance instruction for educators of exceptional and gifted children, for a positive impact on the education of students with and without disabilities. This journal has a focus of national, regional and state perspectives and research related to teacher education issues in special education and gifted education.
ISSN 2572-388X
Steeplechase is a semi-annual digital publication showcasing the research and creative activity of Murray State University undergraduate and graduate students. This open-access journal features works across all disciplines. It includes theses, dissertations, and general research papers, some of which have been presented at the University's Scholars Week and Posters-at-the-Capitol event. Select articles feature multimedia elements, including interviews with students concerning their experiences with the research and creative process. Steeplechase is edited by both faculty and undergraduate students in conjunction with Murray State University's Office of Research and Creative Activity (ORCA).
See the Aims and Scope for a complete coverage of the journal.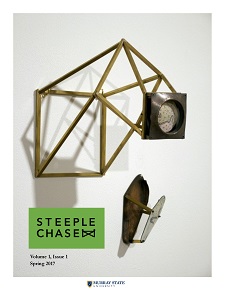 ISSN 2473-0327
Welcome to The University of Louisville Journal of Refugee & Global Health.
The University of Louisville Journal of Refugee & Global Health is a peer-reviewed scholarly journal fully-subsidized by the University, with no fees to access, submit, or publish content. This gives us a unique opportunity to offer an open-access journal that does not require (1) a fee for submitting or reading content, or (2) payment for authors to publish. We firmly believe that those practicing, researching, and studying refugee and global health should not be required to pay to publish or disseminate articles that inform the community about their work.
The journal was founded as a home for high-quality content, including original research, case studies, and editorials from experts in a wide range of disciplines - all designed to help inform practitioners, researchers, and students what's happening in practice across the globe.
See the Aims and Scope for a complete coverage of the journal.
ISSN 2473-2869
The University of Louisville Journal of Respiratory Infections is a peer-reviewed journal which is fully subsidized by the University of Louisville. This allows us the unique opportunity to have a journal that does not require a fee for readers (open access) and  does not require payment on behalf of the authors. We strongly believe that submitting investigators should not be required to pay for processing articles that highlight their research.
The journal combines cutting-edge original research with state-of-the-art reviews dealing with all aspects of respiratory infections and therapeutic interventions.
The journal dissemination of research and education is greatly enhanced with a combination of text, audio, images, animation, video and interactive content.
See the Aims and Scope for a complete coverage of the journal.